Open House- The Real Estate & Mortgage Show March 3, 2018
Date Posted: March 5, 2018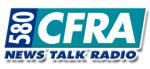 Steve, Frank and Paul take all of your real estate and mortgage questions. Default insurance, the reason you pay more for an older condo and the current Ottawa market, are among the topics discussed. It's another episode of Open House!
Frank notes that there is a Bank of Canada announcement this week. Expectations are geared toward no movement and there was a decrease in the bond markets. Rates are currently unchanged this week. The banks were finally realizing that they were losing the high-ratio mortgage business to non-bank lenders and have finally adjusted their rate pricing schemes to become more competitive. Frank goes on to discuss the affect that default insurance has on mortgage rates. The default rates are extremely low across Canada.
Paul discusses the continued low levels of real estate inventory. This makes it a great market for a seller but a tougher market for buyers. He notes that suburban homes and town homes are the segments that are selling the fastest in the south and west ends of Ottawa.
Frank talks about how the buyers' dynamic has changed in terms of financing. People are now inquiring if they can carry both homes, if necessary, and if they can go in over asking price if a bidding war ensues or without the financing condition. A good Mortgage Broker will be essential in those scenarios.
Click here to listen to the full podcast!